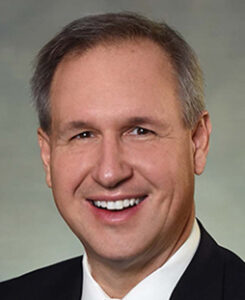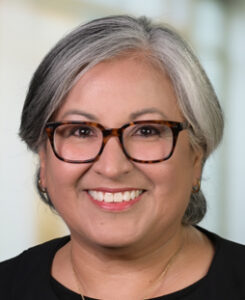 MADISON, Wisconsin – Catholic Charities of Madison, the charitable arm of the Diocese of Madison, announced today the appointment of Rosario "Rosie" Perez and Richard "Dick" Bennett to its board of directors.
Perez serves as vice president of mission integration for the Wisconsin region of SSM Health, providing strategic direction on mission-related issues for the health care organization.
Bennett retired in 2019 after serving as executive vice president and financial advisor for Savant Wealth Management in Rockford and Freeport, Illinois.
"Rosie and Dick are excellent additions to our board," said Shawn Carney, executive director of Catholic Charities of Madison. "They both bring outstanding and unique skill sets that will provide new insight as we look to serve people in need throughout the Diocese of Madison."
Perez joined SSM Health in March 2022 after serving in mission leadership roles for Catholic health care systems in California, New York and Texas. She earned a Master of Arts degree in health care mission from the Aquinas Institute of Theology, a Bachelor of Arts degree in sociology from the University of Houston, and an Associate degree in nursing from San Jacinto College.
Throughout her career, Perez has provided leadership in support of Catholic identity, spiritual care, medical mission, financial assistance programs, population health, homelessness programs and community nursing.
Bennett and his wife, Kelly, moved to Madison in 2020. In addition to his work at Savant, Bennett was the regional director of trust and senior vice president for a large bank. He earned a Bachelor of Science degree in business administration from Eastern Illinois University. Bennett is a Certified Financial Planner™ Professional and Accredited Investment Fiduciary (AIF).
Bennett also serves as an investment advisor for the Catholic Diocese of Madison Foundation.
Directors on the Catholic Charities Board of Directors are elected for an initial term of three years and may serve up to two terms.