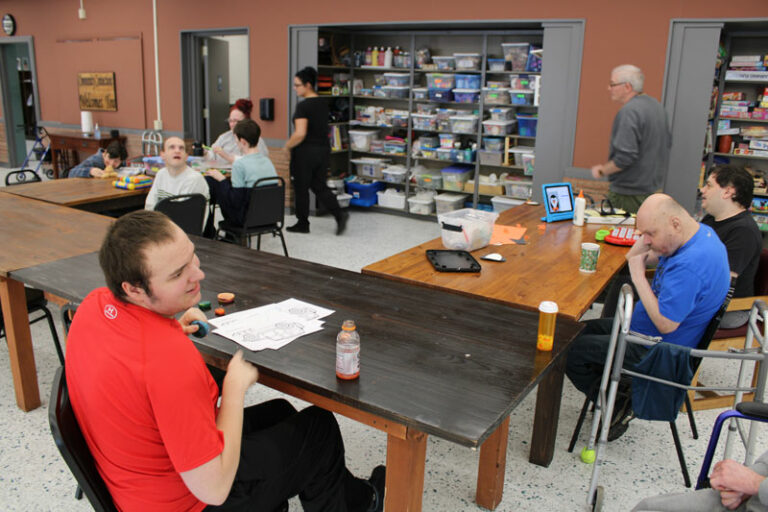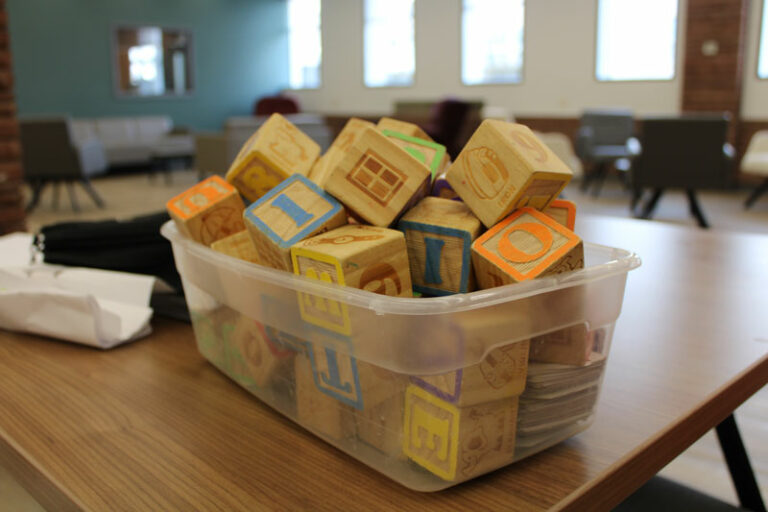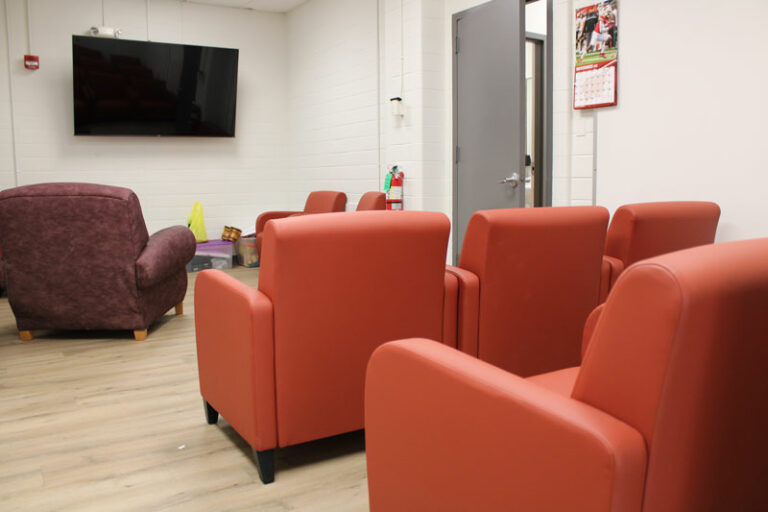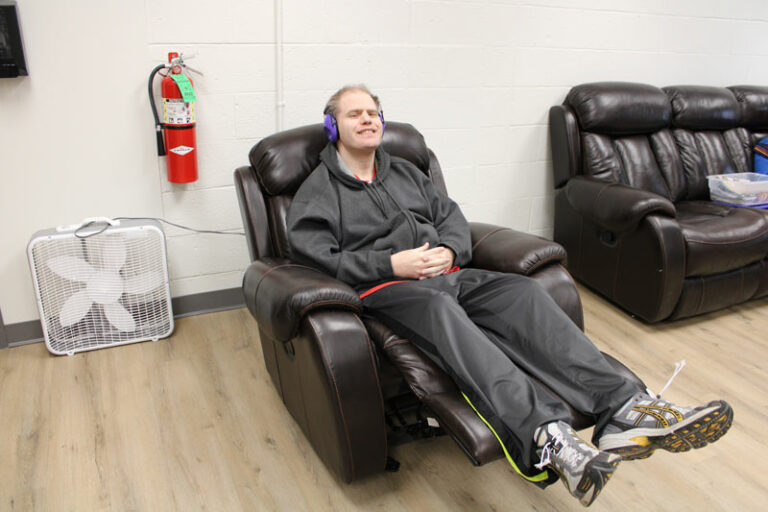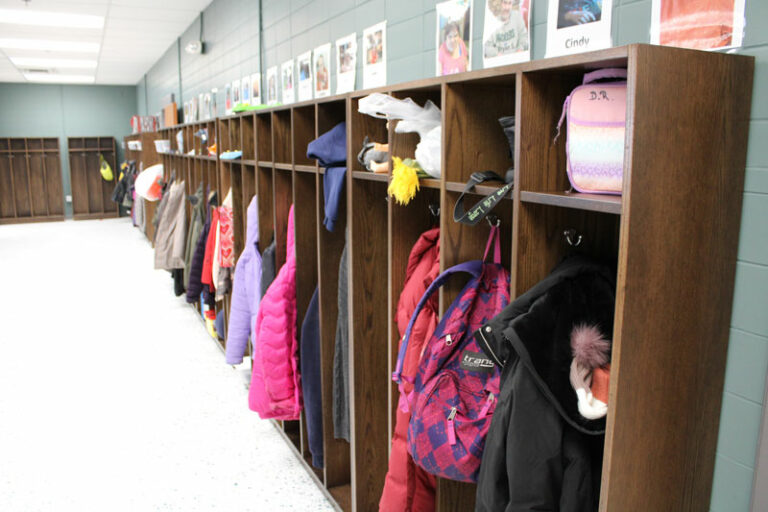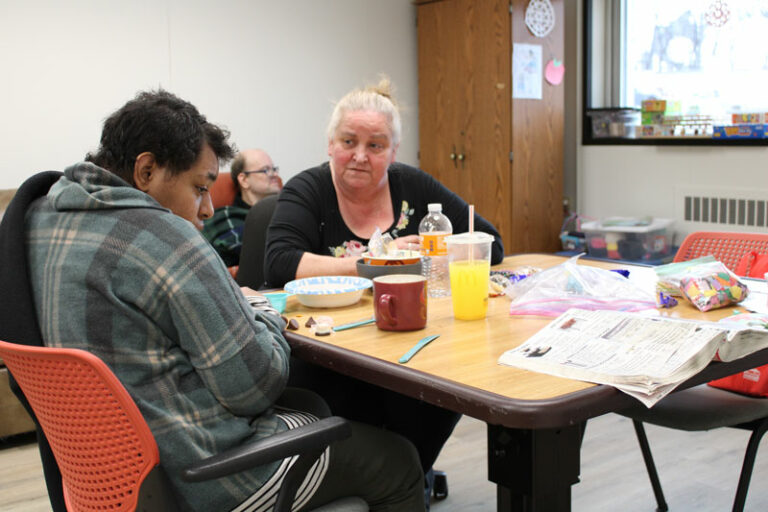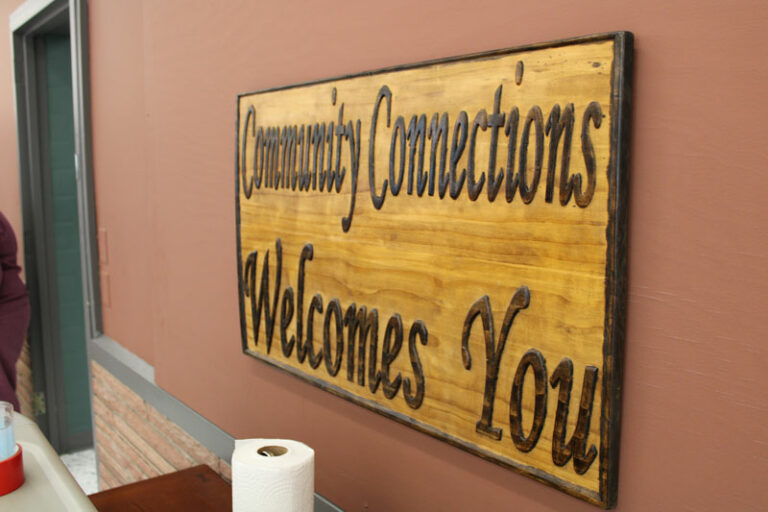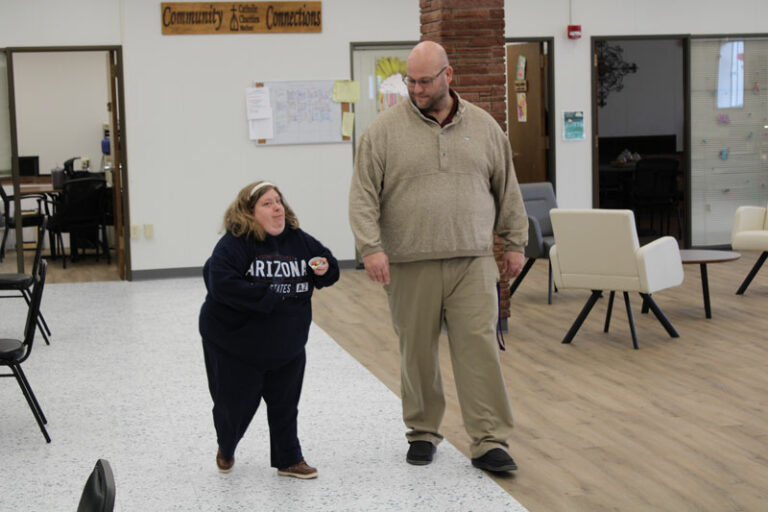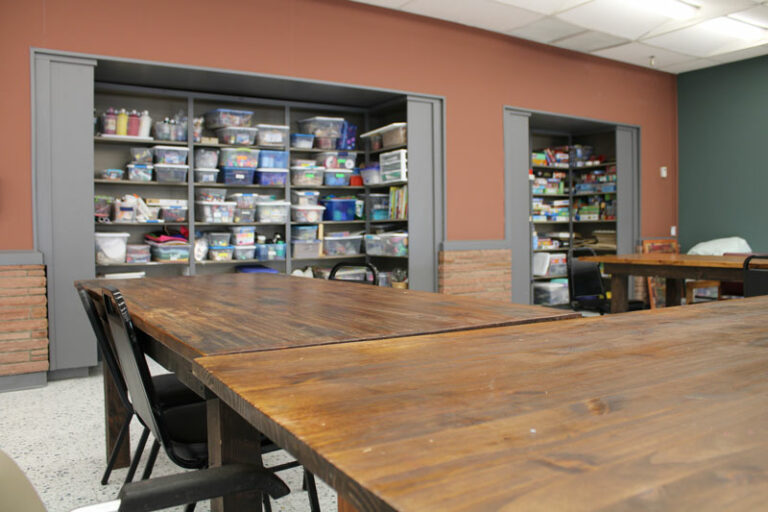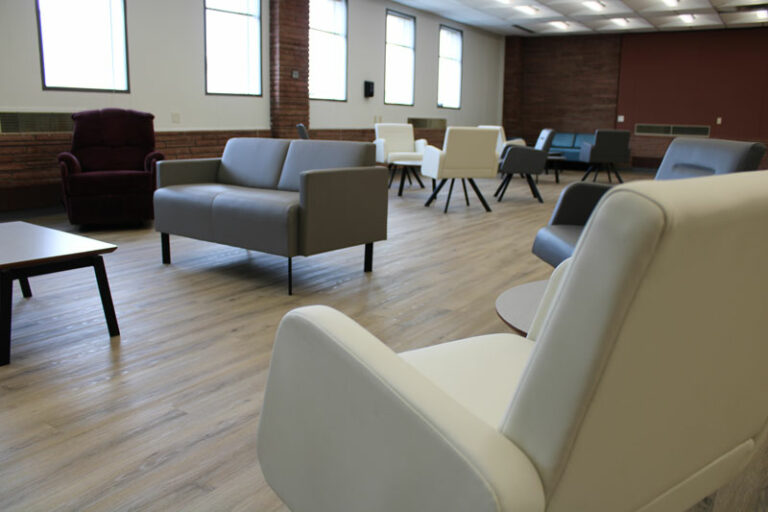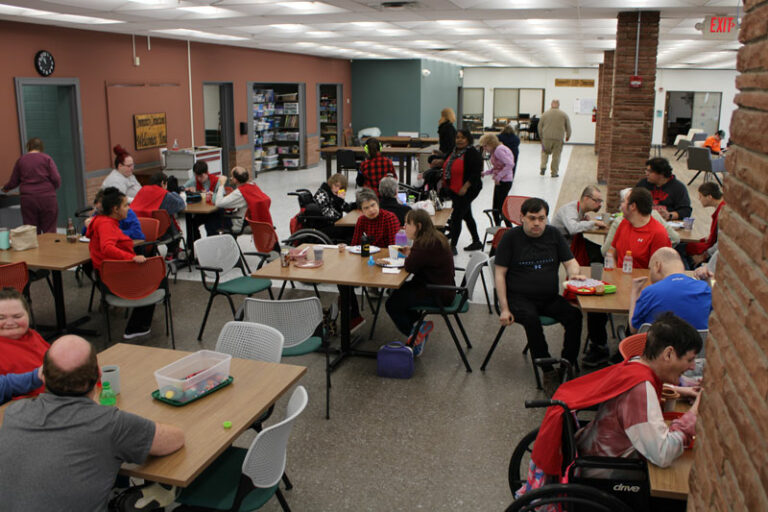 JANESVILLE – Joel Schenk smiles when he looks across the expansive new location of Catholic Charities' Community Connections facility in Janesville.
"The space is for them."
Community Connections is an adult day center for individuals with developmental and intellectual disabilities which has served Rock County since 2000. Late last summer, Community Connections merged its two existing locations into a new 12,000-square-foot facility on North Parker Drive in Janesville – more than two-and-a-half times the size of the old spaces combined.
Schenk, the program director of Community Connections, said the larger space gives program participants more independence and input into what they do with their day. While the old spaces in Janesville and Beloit had served the program for several years, Schenk said their smaller floor plans limited mobility for participants and his staff's ability to provide different forms of programming at the same time.
"This space is going to give us the opportunity to utilize the environment better for individuals, and for individuals to utilize the space for themselves," Schenk said.
The new North Parker Drive facility – formerly a cafeteria building for the Parker Pen company and later a charter high school – features a wide-open main room with separate spaces for dining, games, arts and crafts, a coffee bar and socialization. Off the back of the main room, there's a program room, movie room, a quiet room, a sensory room, kitchen, first aid/medical room, and a participant locker area.
Schenk said planning is underway to complete a beautiful fenced outdoor area under the property's large trees once the weather warms up, too.
"This is going to give them the space that they need to be able to make that choice about where they want to go and what they want to do, rather than kind of being confined into the small rooms that we had before," Schenk said. "This gives them plenty of space to be with who they want and to do what they want just because we have the amount of space we have."
The former Janesville location served 32 individuals in a space of 3,400 square feet, while the Beloit facility served about 13 participants in a similarly sized building. With both facilities combined, Schenk said the number of individuals being served has reached 54, with a goal to increase the census to 60.
Thanks to Donors
Catholic Charities raised a total of $110,600 in cash and in-kind donations during a capital campaign for the project. Thanks to the generosity of donors, Community Connections was not only able to expand into the larger space, but also upgrade to high-quality medical grade furnishings to create a comfortable and functional atmosphere for participants and staff alike.
Schenk said the upgraded environment is unlike anything he's encountered during his more than 25-year career working in adult day programs.
"We appreciate the donors for what they were able to do to help us," he said. "We've had people that have taken tours and families taking tours that really are impressed with the way things look, how it's set up and all the little things that you don't think about that you can't get without donor support."
Donors will be honored during a private reception on April 19. Bishop Donald J. Hying will also bless the facility during the reception.
Community Integration
In addition to offering programs and activities on-site, Community Connections focuses on other social and recreational opportunities out in the broader community. Community Connections takes participants to a "restaurant of the month" for lunch, visits local coffee shops, shops local farmers markets, visits museums, the Rock County Fair, the Rock River Thresheree, the YMCA of Northern Rock County and more.
"That's our main focus is getting the individuals that live in Rock County out to experience it, things that are in the area that they may not normally be able to get out into," Schenk said. "We're affording them the opportunity to get out into community to see it and experience it."