MADISON, Wisconsin – Catholic Charities of Madison announced four high school seniors from the Diocese of Madison have been awarded the Mary Jeanne Kennedy Anderson Youth Faith in Action Scholarship, recognizing their commitment to community service through their Catholic faith.
A total of four $2,000 scholarships were recently presented by Bishop Donald Hying to:
Ann Schmitz,

 All Saints Catholic Church, Berlin

Nicholas Nelson,

 John the Baptist Catholic Church, Waunakee

Mary Kranenburg,

 John Vianney Catholic Church, Janesville

Audrey Yager,

 Our Lady Queen of Peace Parish, Madison
The scholarship was created in memory of Mary Jeanne Kennedy Anderson, a retired Madison-area nurse who served on the Catholic Charities of Madison board of directors and various committees. She was a devoted mother of five and grandmother of nine who enjoyed volunteering and directing her energies to helping others. She passed away on Dec. 6, 2013 from ovarian cancer.
The Mary Jeanne Kennedy Anderson Youth Faith in Action Scholarship was established by her family and Catholic Charities in 2014.
"We were thrilled to receive more than 30 applications from parishes throughout the Diocese this year," said Shawn Carney, executive director of Catholic Charities. "The extraordinary community service initiatives undertaken by these faithful seniors are humbling and inspiring. Their dedication, empathy and leadership exemplify the values we all hold dear, and I believe they will continue to shape a brighter future for us all."
Eligible applicants were required to reside in the Diocese of Madison and be a current member of a parish within the Diocese. They must be a high school senior during the 2022-2023 school year with a minimum GPA of 3.0 and plan to attend a college, university or technical school in 2023. In addition to completing an application form and short essay, applicants were required to meet with their parish priest to request a letter of recommendation.
Applicants were evaluated on their past and current parish and community service, including leadership roles, and their commitment to a future that encompasses a dedication to putting their faith in action.
Meet the Scholarship Recipients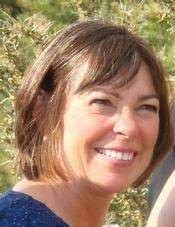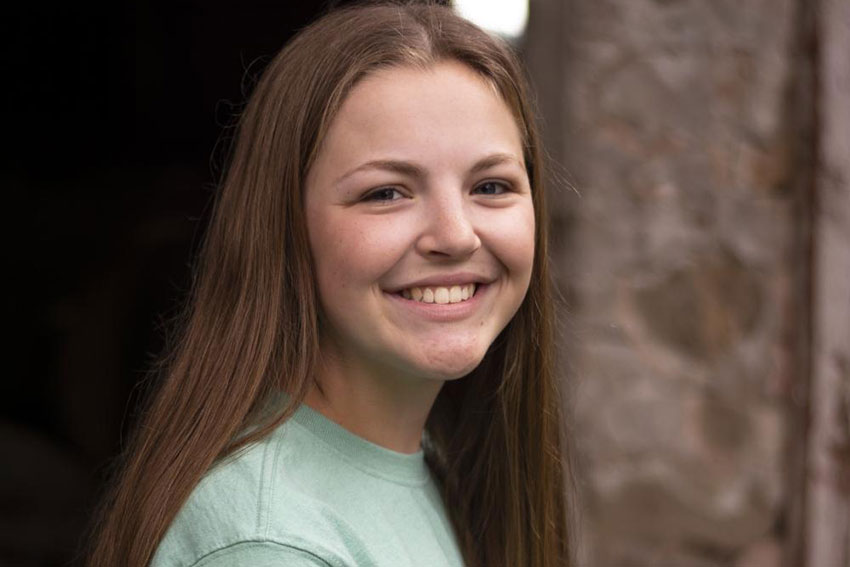 Ann Schmitz is a member of All Saints Catholic Church in Berlin who intends to attend Fox Valley Technical College to study business management with an emphasis in entrepreneurship. She grew up in a farm family and would like to work with small businesses and stay connected to agriculture. Her service in the community includes volunteering at elementary religious education classes, assisting with the annual parish picnic and concert, decorating for liturgical seasons and conducting a semester-long research project with middle school students to promote the responsible use of social media. Ann is the daughter of Kelly and the late Josh Schmitz.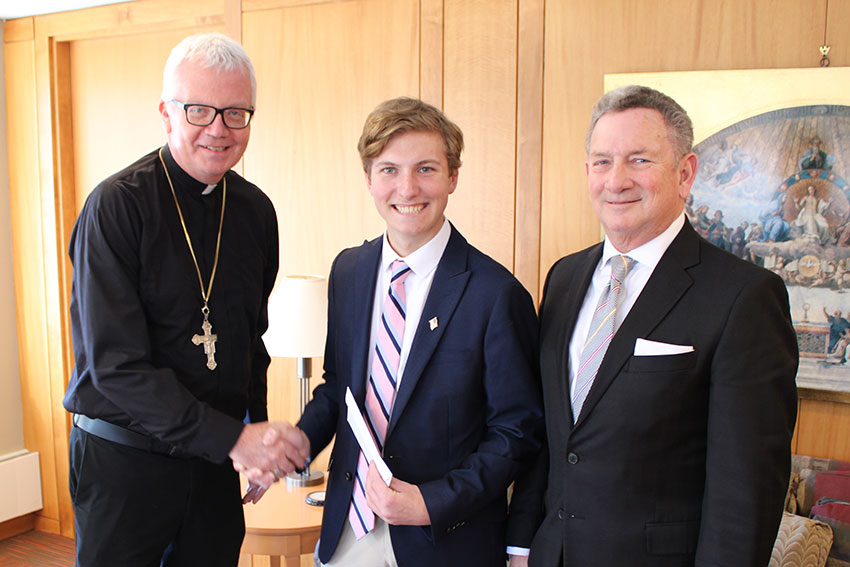 Nicholas Nelson is a member of St. John the Baptist Catholic Church in Waunakee who intends to attend either Butler University, St. Mary's University of Minnesota or St. Norbert College. He wants to study sports management, sports media, pre-law, international studies or business management with the goal of working in professional or college athletics. His service in the community includes volunteering at Pregnancy Helpline, Love Begins Here, several local food pantries, parish festivals and Knights of Columbus events. Nicholas is the son of Daniel Nelson and Marina Seme Nelson.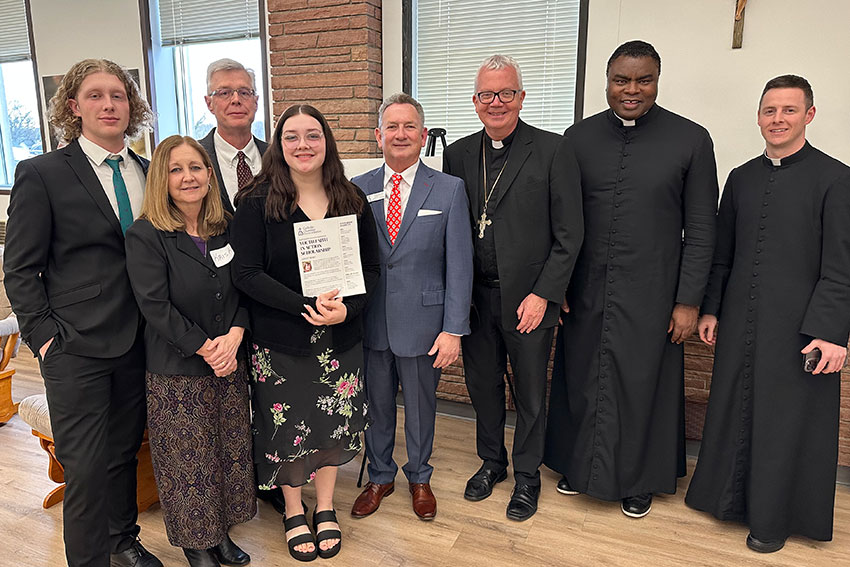 Mary Kranenburg is a member of St. John Vianney Catholic Church in Janesville who intends to attend the University of Wisconsin-Whitewater to major in elementary and middle school education. She would like to one day become an elementary school teacher. Her service in the community includes teaching religious education to kindergarteners, volunteering through Love Begins Here, delivering food for Meals on Wheels and volunteering with multiple parish events. Mary is the daughter of Kris and Dale Kranenburg.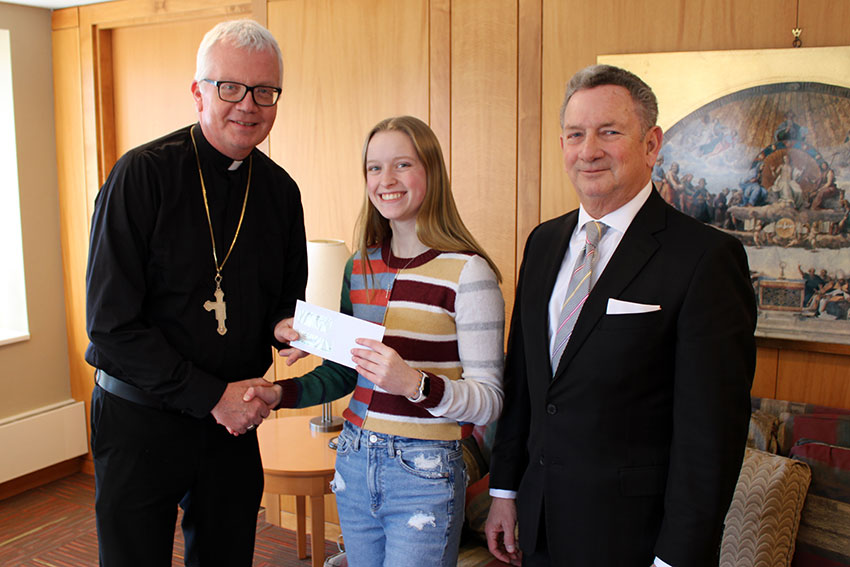 Audrey Yager is a member of Our Lady Queen of Peace Parish in Madison who intends to study biology and go into the medical field. Her volunteer service includes working with Babies & Beyond, the Second Harvest Food Bank, working during a mission trip to the Texas-Mexico border, leading small group discussions for freshmen in her parish, conducting mission work through Love Begins Here, serving as president of the Edgewood High School Key Club and helping lead the Capitol Christmas Pageant. Audrey is the daughter of Charlene and Thomas Yager.