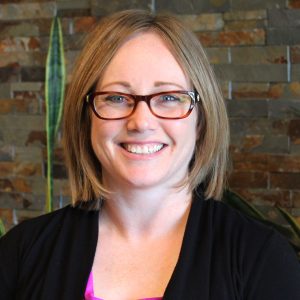 MADISON, Wisconsin – Catholic Charities of Madison, the operator of The Beacon homeless day shelter in Madison and Housing Navigation Services program, announced Carly Sobye has joined the organization as its first director of homeless services.
In this role, Sobye will oversee the operation of The Beacon and Housing Navigation Services, as well as direct Catholic Charities' efforts to explore other opportunities to provide services for people experiencing homelessness throughout Southern Wisconsin.
"Carly will serve an important role on our Leadership Team as we explore needs and enhance our methods to provide care for families and individuals who are experiencing housing insecurity and homelessness," said Shawn Carney, executive director of Catholic Charities of Madison. "Our mission calls for us to care for those on the margins of society, and Carly's expertise is a great match for that mission."
Sobye comes to Catholic Charities from the YWCA in Madison, where she worked as the operations director overseeing rental housing operations since 2020. Prior to that, she worked in shelter services for The Salvation Army for nearly seven years. Sobye has a master's degree in social work from the University of Wisconsin-Madison and lives in Windsor.
The Beacon is a comprehensive day resource center for people who are experiencing homelessness in Dane County, providing help for more than 125 individuals daily from 8 a.m. to 5 p.m., 365 days a year. Through the services offered at The Beacon by staff and partner agencies, individuals have access to basic needs such as breakfast and lunch, private bathrooms and showers, laundry services, mail services, preventative healthcare, phones, computers and more. The Beacon also serves as a one-stop resource center for individuals to connect with other area social service agencies who partner with The Beacon, eliminating the barrier of transportation. Funding for The Beacon is provided by Catholic Charities of Madison, the City of Madison, Dane County and the United Way of Dane County.
Housing Navigation Services is a program of Catholic Charities – created in partnership with Dane County – to guide individuals and families experiencing housing insecurity and homelessness into sustainable housing. The program uses an individualized approach with each person or family, determining the level of assistance or case management needed while establishing a personalized housing plan. Additionally, resources such as employment and training, benefits and overall health services are factored into housing plans.
To learn more about Catholic Charities' homeless services programs, visit catholiccharitiesofmadison.org/homelessness.