MADISON, Wisconsin – Catholic Charities of Madison, the charitable arm of the Diocese of Madison, announced today the appointment of John Feller to its board of directors. Feller has been with J.H. Findorff & Son, Inc. for more than 26 years and is vice president of preconstruction.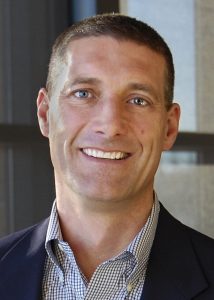 "I'm very excited to have John join our board," said Shawn Carney, executive director of Catholic Charities of Madison. "His years of personal and professional experience in Southwestern Wisconsin will provide valuable insights to our board and the mission of Catholic Charities."
Feller is an active member of the Associated General Contractors of Wisconsin, the National "W" Club, Our Lady Queen of Peace Catholic Church and School in Madison – where all three of his children graduated – and his community, Fitchburg. He serves on the Ironworkers' Health Fund and has served on the Diocese of Madison Building Commission for more than 15 years.
His wife, Jane, is a past Catholic Charities board member, and together they enjoy traveling, swimming, biking, golf and the endeavors of their children.