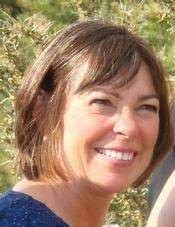 Catholic Charities Diocese of Madison is seeking applications for the Mary Jeanne Kennedy Anderson Youth Faith in Action Scholarship, which recognizes two high school seniors who have shown a commitment to community service with $2,000 scholarships.
The scholarship was created in memory of Mary Jeanne Kennedy Anderson, a retired Madison-area nurse who served on the Catholic Charities board of directors and various committees. She was a devoted mother of five and grandmother of nine who enjoyed volunteering and directing her energies to helping others. She passed away on Dec. 6, 2013 from ovarian cancer.
The Mary Jeanne Kennedy Anderson Youth Faith in Action Scholarship was established by her family and Catholic Charities in 2014. There will be two $2,000 awards presented to recipients by Bishop Donald Hying on Sunday, Feb. 11, 2024 at Frassati Fest in Wisconsin Dells.
To be eligible, applicants must reside in the Diocese of Madison and be a current member of a parish within the Diocese. They must be a high school senior during the 2023-2024 school year with a minimum GPA of 3.0 and plan to attend a college, university or technical school in 2024.
Applicants will be evaluated on their past and current parish and community service, including leadership roles, and their commitment to a future that encompasses a dedication to putting their faith in action.
The application materials include:
A scholarship application form.
A 300- to 400-word, typed essay describing a) how the applicant has put their faith in action, b) how they will continue to put their faith in action in their life and c) the importance this holds for them and their community.
The completion of a Personal Reference Questionnaire. The questionnaire must be completed by a parish priest, deacon or director of religious education indicating the applicant's level of parish involvement. Questionnaires may also be completed by a priest or deacon previously assigned to the applicant's parish.
Application materials can be found online at catholiccharitiesofmadison.org/scholarship. The deadline to apply is Dec. 15, 2023. Completed application materials can be scanned and emailed to scholarship@ccmadison.org or uploaded on the application page on the Catholic Charities website.
For questions, email scholarship@ccmadison.org or call Sandra Lampman at 608-826-8096.