The Homeless Services Consortium, City of Madison, and Dane County are coordinating efforts with Public Health Madison & Dane County to develop protocols, best practices and next steps for serving people experiencing homelessness during the COVID-19 pandemic. We know that people experiencing homelessness are more vulnerable to infectious diseases and want to provide the most up to date information possible. This guide is intended for homeless services providers to find resources and information on cancellations and closures in one place. It will be updated as new information comes available. Please go to Public Health Madison & Dane County for the most recent information on what is happening in our community.
Woman Infants & Children Program (WIC)
(608) 267-1111
WIC offices are currently closed, however, they are able to take new clients by phone
FoodShare Program (SNAP, "Food Stamps")
(608) 242-7441
FoodShare Helpline: (877) 366-3635
New participant applications are now being done over the phone. If you or a family member lost your job due to COVID-19, you may qualify.
Aging & Disability Resource Center
(608) 240-7400
Information, meal sites, and home delivery of meals in Dane County for people 60 years of age and older, and for individuals 18-59 years of age with disabilities.
Meals on Wheels
(608) 276-7598
Noon or evening meals delivered to anyone who is homebound every day of the week and every week of the year. No age requirement. Minimal cost and financial assistance available. 
Madison Metropolitan School District
(608) 663-5240
Bagged lunch and breakfast for the following day provided Monday-Friday.  
East Madison Community Center
(608) 249-0861
Bagged lunches provided Monday-Friday for all children.
Boys and Girls Club of Dane County
4619 Jenewein Rd. (Allied Family Center) and – 2001 Taft St. (Taft St. Site)
Free boxed meals proved Monday-Friday.
First United Methodist Church
(608) 257-4407
Must reside in Dane County. Call to request delivery.
The River Food Pantry
(608) 442-8815
Must reside in Madison and Monona. "Food Bridge" program for low-income adults >60 years.
Middleton Outreach Ministry
(608) 836-7338
Home delivery for registered clients in the Seniors Program.
Bethel Lutheran Church
312 Wisconsin Ave – (608) 257-3577
By appointment only.
Luke House (MEAL SITE)
310 S. Ingersoll St. – (608) 256-6325
Lunch Provided Monday-Thursday and dinner provided Sunday-Thursday.
The Beacon (MEAL SITE)
615 E. Washington Ave – (608) 826-8040
Friday meal(1:00 PM) and Saturday meal (9:00 AM) provided in parking lot.
Bridge Lake Point Waunna Neighborhood Center
1917 Lake Point Dr. – (608) 441-6991
Personal Essentials Pantry Atwood*
2401 Atwood Ave
Personal and household hygiene products (no food).
Wil-Mar Neighborhood Center (Pantry +MEALSITE)
953 Jenifer St. – (608) 257-4576
Saturday Lunch provided in parking lot.
Catholic Mulicultural Center (PANTRY +MEALSITE)
1862 Beld St. – (608) 661-3512
Dinner provided Mon-Fri from 4:00-5:00 PM.
Lunch provided Sat & Sun from 11:00-12:00 PM.
Good Neighbors Personal Essentials
2509 McDivitt Rd. – (608) 832-6388
Personal and household hygiene products (no food).
St. Mark's Lutheran Church (PANTRY + MEALSITE)
605 Spruce St. – (608) 256-8463
Must reside in Dane County.
Lunch Provided at the door.
St. Vincent de Paul*
2033 Fish Hatchery Rd. – (608) 442-7200
Must reside in Dane County.
Allied Partners
4619 Jenewein Rd.- (608) 233-8506
Must reside in 53711, 53713, or 53719 zip code.
Good Shepard Lutheran Church
5701 Raymond Rd. – (608) 271-6633
Must reside in 53711 or 53719 zip code.
Belleville Food Pantry
24 W Main St. Belleville – (608) 424-3341
Must reside in Belleville School District
Countryside Communities Center*
11010 Blackahawk Dr., Blue Mounds – (608) 437-8680
Cambridge Community Activities Program*
403 Blue Jay Way, Cambridge – (608) 423-8142
Must reside in Cambridge School District.
McFarland Community Food Pantry*
5404 Anthony St., McFarland – (608) 658-0927
Must reside in McFarland School District.
Mount Horeb Area Food Pantry*
102 E Lincoln St. Unit D, Mt. Horeb – (608) 437-7887
Must reside in Mount Horeb School District.
Income requirements temporarily removed.
Middleton Outreach Ministry (MOM)*
3502 Paramenter St., Middleton – (608) 836-7338
Service area boundries expanded to zip codes: 53562, 53528, 53705, 53717, 53719, and 53597.
Neighbors Helping Neighbors (Mobile Pantry)
9542 CO Hwy S, Mt. Horeb – (608) 437-6114
Oregon/Brooklyn Food Pantry*
1902 Union Rd., Oregon – (608) 291-0709
Must reside in Oregon School District.
Sun Prairie Emergency Food Pantry*/Sunshine Place (PANTRY + MEALSITE)
18 Rickel Rd., Sun Prairie – (608) 291-0709
Must reside in Sun Prairie School District.
Meal Provided Monday from 5:00-6:00 PM.
Badger Prairie Needs Network*
1200 E Verona Ave., Verona (608) 848-2499 
Covid-19
Testing and Vaccines
COVID-19
Vaccination and Boosters
Who's Eligible?
For more information on eligibility and for any questions you may have please visit the Dane County Public Health website.
Where can I get vaccinated or boosted?
There are several options some of which include: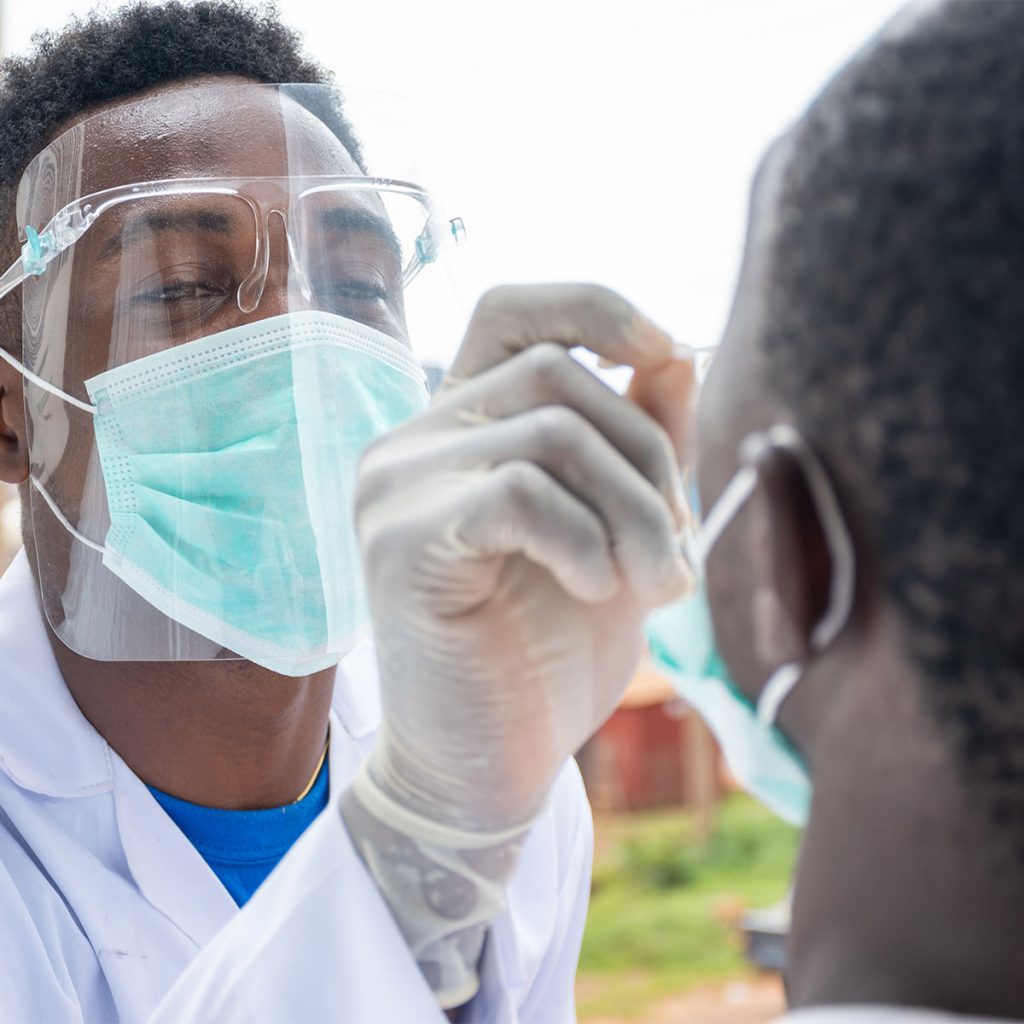 Many free covid testing cities have opened in Dane county, not all are listed here. For a more complete list visit the DHS website.